The PBY Catalina Foundation
FOUNDATION HISTORY
The PBY Catalina Foundation is a California Nonprofit Corporation designated a 501.c3 (nonprofit – education) by the Internal Revenue Service (IRS). The Foundation began operating in September of 1992 and in 1997 was granted permanent status by the IRS. A five member Board of Directors, all of whom are from Sonoma County, govern the Foundation with the expectation of adding two more Directors in the future. Two of our past Directors flew PBYs during WWII. We have a worldwide network of PBY Catalina enthusiasts and are looking to include the children and grandchildren of PBY crews and the rescued. Our website has been in operation since 1997 and was up graded in 2011.
ACCOMPLISHED PROJECTS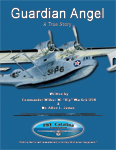 Research has been and is a big part of our activities and is essential to our education program. The Foundation has been part of two MIA projects involving two WWII PBY Navy flight crews, an ABC News find of a PBY crash site on the island of Spiritos Santos and Shobun; we continue to work on others. We organized two PBY memorial services with full military honors and have contributed to two documentaries and one book. Guardian Angel was published in the Foundation, Fall 2006, which is part of the National Naval Aviation Museum. All of this has been accomplished with minimal funding. Imagine what we can do with increased funding.
THE FUTURE
Our experience with airshows, documentaries, memorial services and other projects has readied the Foundation for the planning and implementation of our next steps: purchase and restoration of a PBY Catalina aircraft, development of an aviation center which includes a Charter High School, and the script writing and production of a major motion picture.

We have other projects as time, personnel, and funding allows; such as GUBA. GUBA is a three part documentary that tells the story of rescue, exploration and espionage during the late 1930s. This tale of the heroic efforts to rescue a lost Russian polar explorer (Sifismund Levaneffsky), the chronicles of Richard Archbold's exploration of New Guinea, and the return home via Australia and the Indian Ocean, at the behest of the British government, is a testimony to the greatness of the aircraft and its crew.
The doors to this future can only be opened with your help, please donate.

Remember: "History that is not remembered is history that never happened."
Board of Directors
President: Allen James
Vice President/Treasurer: Richard Larsen
Vice President: Tom Dezendorf
Vice President: James Hurson
Secretary: Diana James





If you'd like to participate
in the foundation
please contact us at:


Our Goals
To collect, restore, and operate PBY Catalina aircraft
To educate and inform the public of the origin, usage, history and importance of PBY's
To establish an aviation history museum with emphasis on the PBY
To honor and support the needs of homeless veterans
To create a dramatic film about a heroic, real-life WWII PBY rescue