A Pilot's Story


Chapter One - Page 1
This story is about an airplane owned by Canadian Pacific Airlines in 1958 - an amphibious aircraft built in the 1940s in Vancouver, Canada for the Royal Canadian Air Force. The aircraft was called a PBY by American fliers, a Canso by Canadians in the air force and a Catalina by the British.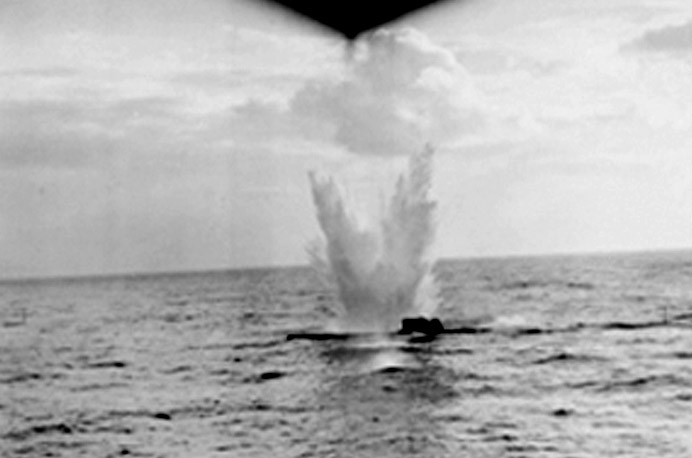 After the war, several Canadian-built Cansos were sold to civilian airlines and four were purchased by Canadian Pacific. Reconditioned and outfitted for up to 20 passengers, the new configuration was actually called the "Landseair" in tribute to its amphibious capabilities, but no one called them that. Of the four ex-RCAF Cansos purchased CF-CRR had the most outstanding combat record – with 162 Squadron, RCAF. On April 17th, 1944, under the command of Flying Officer T. Cooke, the Canso attacked and sunk the German U-boat U-342, which was on weather reporting duties south of Iceland. All 51 German sailors were lost. It was their first patrol.

My name is Dennis Baxendale and, starting in 1958, I flew Consolidated Canso CF-CRR for two years for Canadian Pacific Airlines. It was my first Captain's job. I was 26, with a 1000 hrs Pilot-in-Command time on small aircraft. Canadian Pacific operated a passenger service out of the harbor in Prince Rupert (CYPR), British Columbia on the West coast of Canada to the community of Sandspit (CYZP) on the Queen Charlotte Islands. The land planes (Convair 240 or DC-6B) met us at Sandspit where we transferred the passengers for their trip down to Vancouver. It was 94 miles across to Sandspit and we generally never flew over 4000 feet. Canadian Pacific Airlines was a subsidiary of the Canadian Pacific Railroad, which had helped Canada become a nation building a railroad from the Atlantic to the Pacific.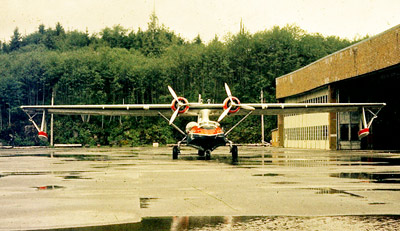 Canadian Pacific Railway was incorporated on February 16, 1881. Less than five years later a ribbon of steel united Canada when the line to the Pacific coast was completed with the driving of the "Last Spike" at Craigellachie, British Columbia, on November 7, 1885. The railroad was very entrepreneurial and ran steam ships and hotels. It was so farsighted that in 1919 it received government permission to operate aircraft on a commercial basis in Canada. In the early 1940s, the Canadian Pacific Railway Company formed Canadian Pacific Air Lines. Under president Grant McConachie. Canadian Pacific owned 4 PBY5A's, one of which was CF-CRR.

I was a First Officer based in Lima, Peru flying a Douglas DC6B to Buenos Aires, Argentina for Canadian Pacific when a 2-year bid opened up flying the Canso out of Prince Rupert.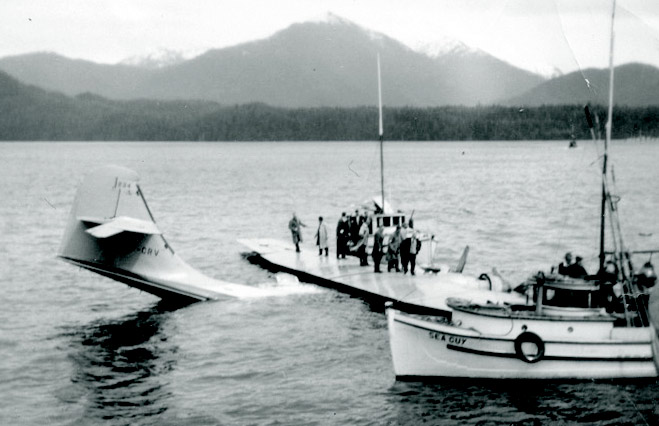 The problem was it operated 6 days week so you could never get out of the wet, windy city except for your annual two-week holiday. Prince Rupert is on the winter storm track for the North Pacific so wind and rain were the norm. Canadian Pacific had crashed a Canso (CF-CRV) in May of 1953, on landing in the Prince Rupert harbor, killing a Royal Canadian Mounted Policeman and a stewardess. As result the company required a new Captain to fly with the present Captain for six months to become properly qualified for flying off the water. The theory was good, but as in all theories, it was still a theory.