Guardian Angel -- A True Story
Chapter One
It was still dark outside when Flight Crew Six, led by Ensign Frank M. "Fuzzy" Fisler, plane commander, and his co-pilot, Naval Aviation Pilot First Class Leonard H. "Snuffy" Wagoner, entered the tightly guarded Patrol Wing Two briefing room located at Fleet Air Base Pearl Harbor to await a briefing on our upcoming reconnaissance mission. Our arrival in the darkness was a stark reminder that the entire island of Oahu had been under a strict blackout since the Japanese attack on Pearl Harbor just a little more than three weeks earlier.
Once inside, I signed the communications log and was issued a packet marked "Confidential," bearing my name, "Rip Warlick, Aviation Radio-man 2nd Class, 51-P-6." The packet contained the call signs, frequencies, friend or foe identification procedures and current code book for 30 December 1941.
Tensions ran high as the operations duty officer stepped up to the podium and began his briefing. Speculation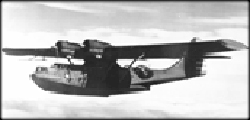 regarding the whereabouts and intentions of the Japanese fleet kept us on the edge of our seats. We were all wondering when the Japanese were going to begin their invasion of Hawaii. Our task this day, as in previous days, would be to locate and report the presence of enemy forces or any other unusual activity in our assigned sector. As usual, we were reminded that our most effective on-board surveillance equipment was the standard, state-of-the-art, "Mark I human eyeball."
At any rate, the most ominous prediction for our patrol came from our weather briefer. His forecast for most of our sector was for cloudy, rainy weather with strong surface winds, heavy seas and restricted visibility. A winter storm would be passing through the outer portion of the search area, generating high seas with waves of 30 to 40 feet. We were clearly in for a bumpy ride. Immediately after the briefing, we headed for the flight line and our fueled and loaded PBY-5, 51-P-6 (BuNo. 2303).
It was just before dawn when I climbed the ladder...

(Come back every Saturday for the next chapter of Guardian Angel - A True Story.)


Behind the scenes: How Did They Get There? -- Part One (Click on this tab)

HOW DID THEY GET THERE?

By Allen L. James

The war began for First Lieutenant Earl J. Cooper and his B-17C Crew on 7 December 1941 when they flew, unarmed, into the beginning of the Japanese attack on Pearl Harbor. They had left Hamilton Army Air Force Base north of San Francisco, California, the afternoon of 6 December as part of a squadron of B-17Cs assigned to the 19th Bombardment Wing en route to the Philippines. After the attack, they were assigned to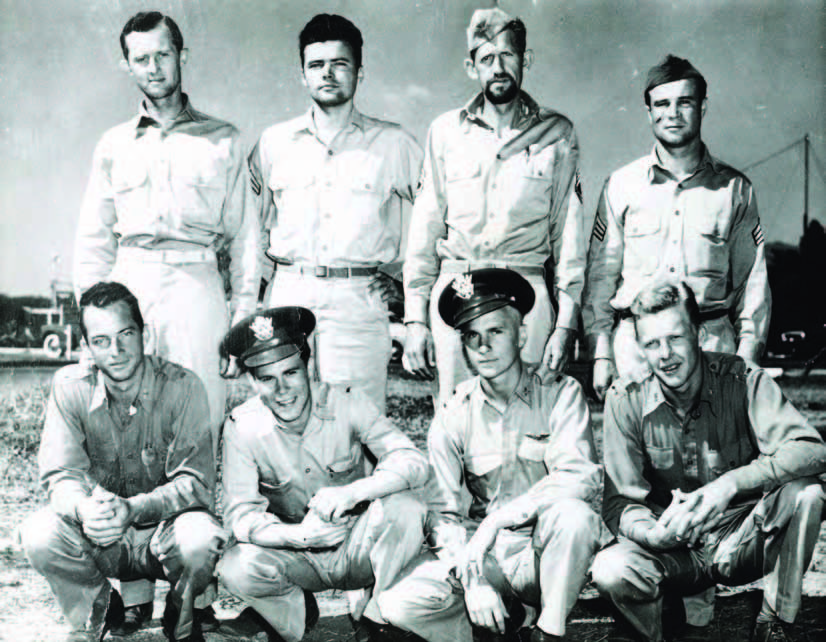 the 18th Bombardment Wing, Hickam Field, and became part of the daily patrols looking for the expected Japanese invasion fleet.
After having Christmas Day off, Lieutenant Cooper's crew began the next day with what they thought would be a routine search and report mission. Upon the completion of an uneventful patrol, the B-17C approached Pearl Harbor late in the afternoon and asked for landing instructions and a confirmed position. The bearing they were given took them away from land. Control mixed them up with an inbound PBY-5 and gave both crews the wrong bearings. Despite the objections of their own navigator, the B-17C followed control's instructions, ran out of fuel and ditched in the Pacific. The PBY slammed into a mountain, killing all aboard. Because of this mix-up, the B-17C crew was 180 degrees off.
Upon ditching, the crew discovered that the automatic deployment systems of the life rafts did not work well. They recovered only two rafts without the expected food and water. They collected all personnel and surveyed their conditions. The crew had minor injuries and found they had two canteens of old coffee, a chocolate bar and one orange. They later caught an albatross that contained a newly caught six-inch fish.
As the days passed, the B-17 crew began to lose hope. They had seen aircraft above them but their flares drew no response. Each night they would find the North Star for comfort as it was a part of the Big Dipper, which was painted on the ceiling of the foyer at the Hickam Field mess hall. They had survived two heavy storms, nosy sharks, and the challenges of nine men in two small rafts.

(PHOTO: The crew of the B-17. Standing, left to right: Private Don McCord, Jr., Corporal Mac L. Lucas, Tech Sergeant Jesse R. Broyles and Sergeant Lee W. Best. Kneeling, left to right: Second Lieutenant John A. Crockett, First Lieutenant Earl J. Copper, Second Lieutenant Richard J. Ebrenz and Second Lieutenant Jim B. Buchanan. Not Pictured: First Lieutenant Joaquin Castro.)

To be continued...